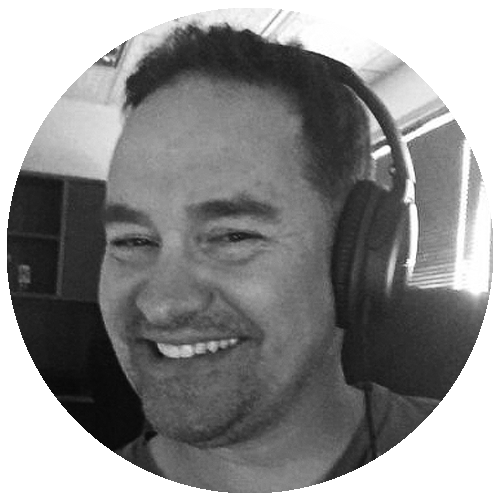 DONATO DIORIO
GM of Data Services, Ringlead
As a mentor, I learned more about sales from Dan than everyone else in my career...
One of his top skills is the ability to listen and even more so…is his ability to coach others to listen. I learned this from Dan. We've had 7000+ combined software demos between the two of us. Years of laughs, learning and success. Dan is also an exception student. When we first met, I was the tech guru and he was the sales guru. 14 years later we have both absorbed qualities of the other; Dan is great student. He absorbs complex concept and has the ability to rephrase for all to understand. As a partner, Dan has the qualities where you would select him if you had to go to war and have someone you can trust to take the hill with. These are phrases often thrown around, but not really thought through. I would select Dan based on his consistent actions, not words. As a partner, Dan looks out for the best interests of others, even when it is not in his best interest. Integrity. Lastly, Dan has nurtured a great ability to laugh at himself and in so, teaching others to lighten up, see the forest for the trees and enjoy the doing vs. only focusing on an end goal. Yeah, I stole this from Dan, but I think he left it out, exposed and uncovered. He wanted me to take it… and now I'm so much better for it.
DONATO DIORIO
GM of Data Services, Ringlead
TODD SKERTICH

Founder at Adventures In Medicine
Dan has been a valued advisor and consultant...
to Arlington Health and Adventures in Medicine since 2011.  With a more strategic relationship, over the past two years, Danny has been instrumental in architecting the broader vision for Adventures in Medicine to a full solution digital platform to address challenges that Residents and Physicians have in accessing the Life and Career resources needed and that Hospitals & Employers have in securing and retaining the right physician talent.  Danny is a highly strategic thinker who not only understands 10,000-foot vision, but possesses the unique ability to lay out a detailed step by step plan to pursue the vision.  I've had the opportunity to listen to Dan engage with prospects and clients, at trade shows or on the phone, and his ability to guide them through a sales process with questions and engaged listening is nothing short of masterful.  Through each recommendation and snippet of advice, Danny continues to reinforce the importance of keeping things simply and providing value to the end user.
TODD SKERTICH
Founder/CEO of Arlington Health
Founder/Partner at Adventures In Medicine
MARK MCDONALD

International Thought Leadership Network
Exceptional Listening can build friendships and careers...
I have known Dan Hughes for more than 15 years and no one does it better.  Dan has always given value first and as our professional and personal relationship deepened over the ears, I don't recall an encounter of any kind where Danny has not made a positive and lasting in my life.
What a rare man he is – his strategic sales competency, creative ideas, humility and commitment over time has fostered numerous tech breakthroughs and lifetime relationships. His attention to detail is second to none.
He listens carefully in all conversations, and months later has nearly total recall of the details shared. Additionally, Danny has always handled himself with the utmost integrity and highest ethics which is increasingly rare in business today.  This is not an act – this is who he is – it is his DNA.
My history and friendship with Dan is unique…In 2001, I mentored and coached Dan how to sell corporate training at a high level and in return, Dan taught me how to listen.
MARK MCDONALD
International Thought Leadership Network
PAT SULLIVAN



CEO of Ryver
We are living in exciting time as the convergence of CRM to manage customer relationships, marketing automation...
sales enablement applications and B2B data continues to accelerate with significant impact on productivity and revenue.  Equal and competent attention to each will drive revenues upward, while missing any one can implode an investment.  Danny Hughes is one of those unique and innovative voices, well-versed in all of these essential elements, particularly data along with the strategic partnerships that help make them work together to optimize ROI for organizations of all sizes and industry niches.  I look forward to strategic conversations with Dan on how we can partner with my companies to deliver disruptive and innovative technologies to the marketplace.
PAT SULLIVAN
CRM Legend, Founder and Former CEO of Act! and SalesLogix, CEO of Ryver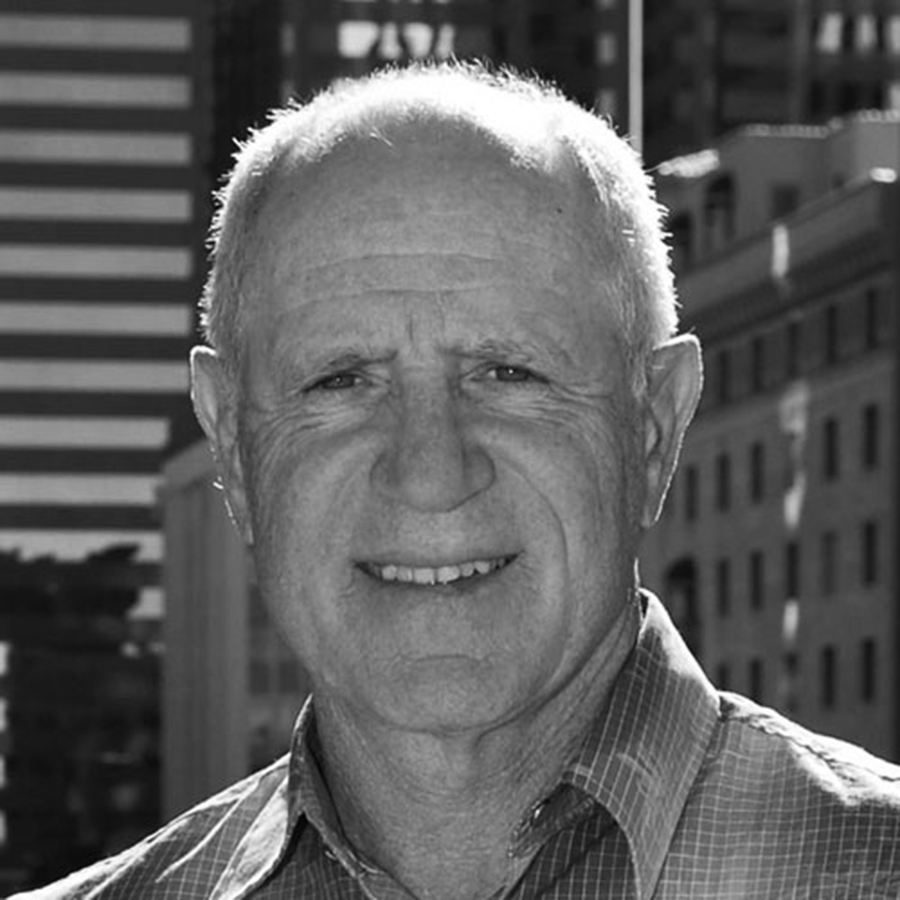 DAN COOPER



Founder of Reinhart Genesis Innovators
Danny Hughes combines his deep background in digital technology, marketing and business strategy...
fundraising and investor relationship development, to bring a powerful and practical perspective to his strategic revenue growth and advisory activities.  With a combination of natural communication ability, strong personal character and ethical values and sound work ethic, I have seen Dan operate effectively individually and on a collaborative basis as part of a team to accomplish tangible results, both in his role as a co-founder of his own digital technology company and as a strategic advisor to other world class innovators.
DAN COOPER
Attorney/Shareholder at Reinhart Boerner
Founder of Reinhart Genesis Innovators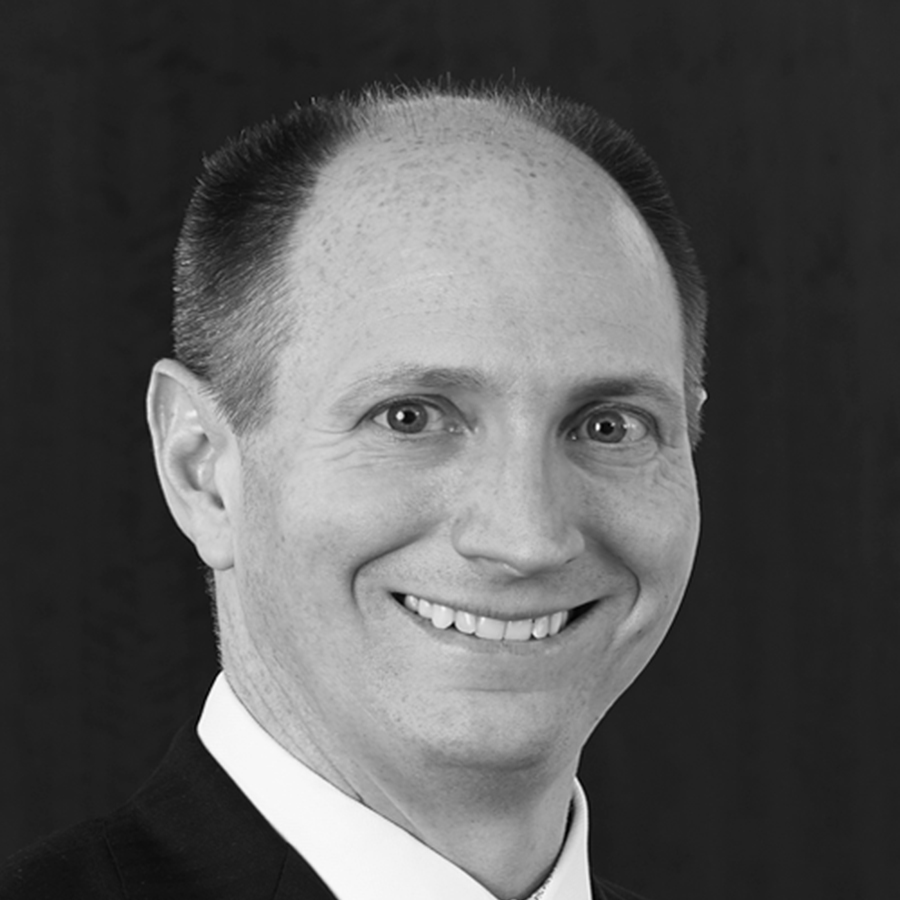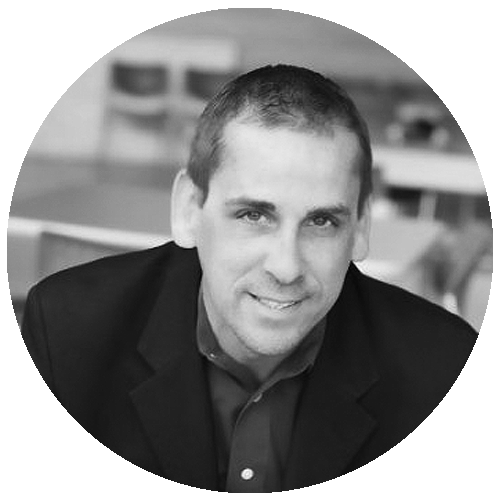 BRETT MARTIN

President of FocusedChannels
Dan is one of those rare individuals who just "gets it"...
His success, and from that, his insight, comes from his innate ability to cut through the noise and "listen" to what is important. Add to that a person of extreme character, who truly cares, and you have a unique recipe for success. Don't hesitate, buy this book.  You won't be disappointed.
BRETT MARTIN
President of FocusedChannels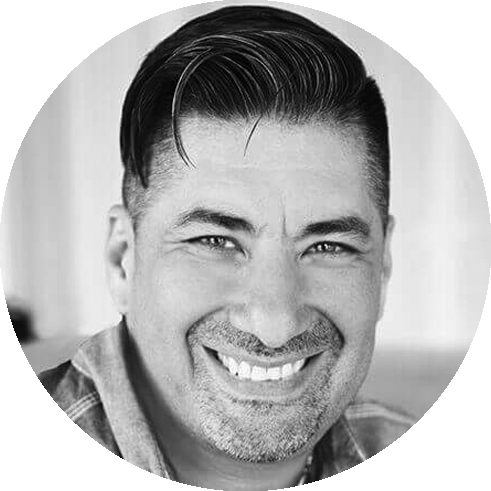 PETER ANTHONY WYNN

CEO at Your Will Change the World
The greatest asset for an executive is the ability to listen...
the greatest asset for a CEO to develop is the ability to listen well.  Listening is a learned skill and most be continuously developed.  Danny Hughes has taught us how to listen in a new way, a way that allows us to see things differently, with greater clarity that can build trust, deepen relationships and inspire people. Dan is a true mentor and master.
PETER ANTHONY WYNN
CEO | Author | Entrepreneur | Speaker
You Will Change the World
World Class Brand & Marketing Guru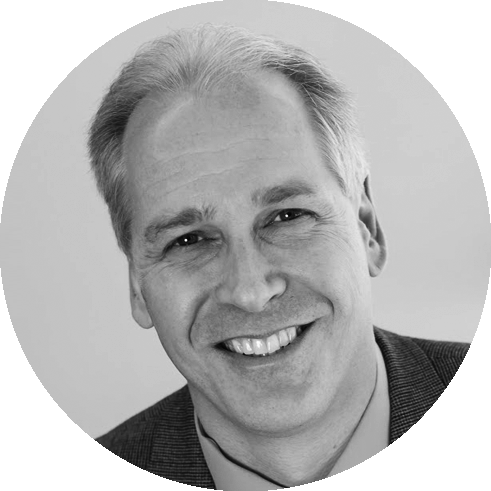 MIKE CAROW

President & CEO at Wind River Financial
Dan has a great business IQ and brings a unique perspective...
to market, distribution, and revenue growth strategies. He has a gift of being able to take the complex and distilling it into a simple, relatable approach that gets at the heart of what makes a product or service unique. Dan connects the dots to help bring the picture into focus.
MIKE CAROW
President & CEO at Wind River Financial
I've enjoyed the unique perspective of knowing Danny since his days as a Kansas State wide receiver and as we have stayed in touch throughout my career at Nike, the Professional Bowlers Association and the Agassi Graf organization.  In addition to being a tremendous football player, he was an even better person and ambassador of the Kansas State athletic program and school, speaking to large alumni and booster gatherings as well as numerous high school assemblies throughout the Midwest.  It is of no surprise to me that he has enjoyed professional and entrepreneurial successes as I had a front row seat to the work ethic and drive it took to overcome hearing disabilities and succeed playing Division 1 athletics. Steve Miller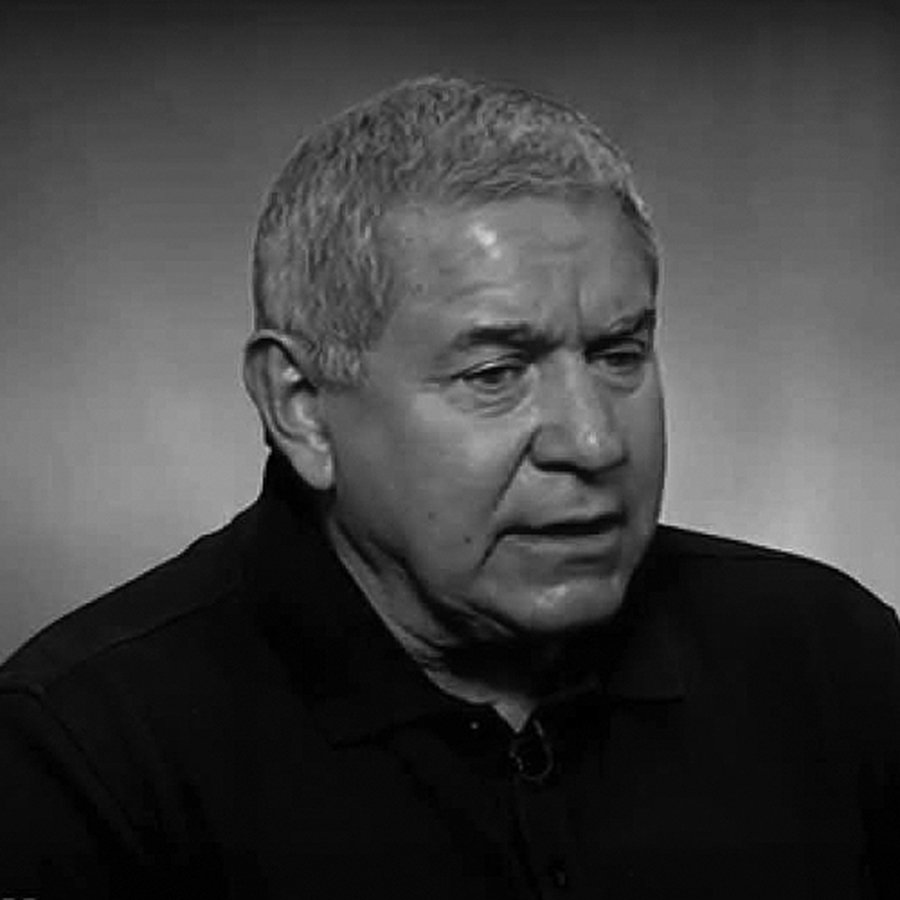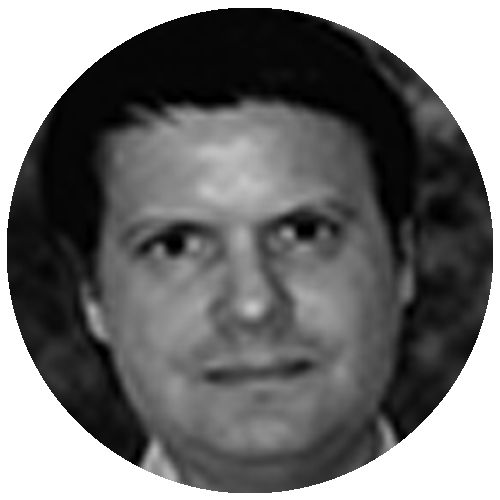 I've had the opportunity to develop both a professional and personal relationship with Dan over the past 3 years, and across all engagements he consistently aims to add-value and improve the opportunities for those around him.  Dan is a class act, gentleman and a true renaissance man.  Not often do you meet someone who performed at a high level as a collegiate athlete who goes on to even greater success as a business professional and as a person.  I am lucky to call him my friend and know he is a committed source of support and encouragement. Julio Gonzalez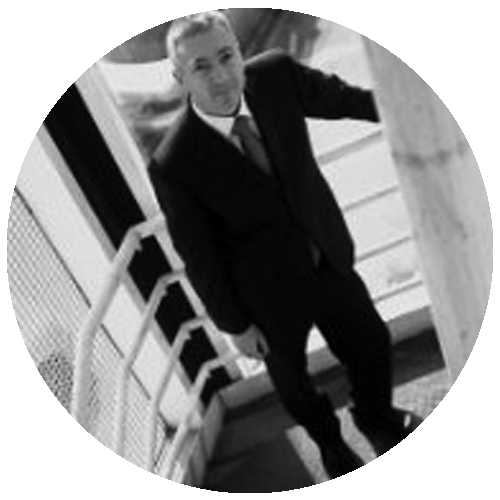 Dan has consistently led the way in regard to innovation for recruitment businesses to make it easier to source candidates and clients. and to dramatically grow revenues.  Clearly, the technologies and methodologies have created great efficiencies for recruitment professionals but behind the innovations and applications sits a hugely creative mind that can see into the future of data mining, list building and online sourcing.  Without doubt, Danny is the go to man in this space! Mike Walmsley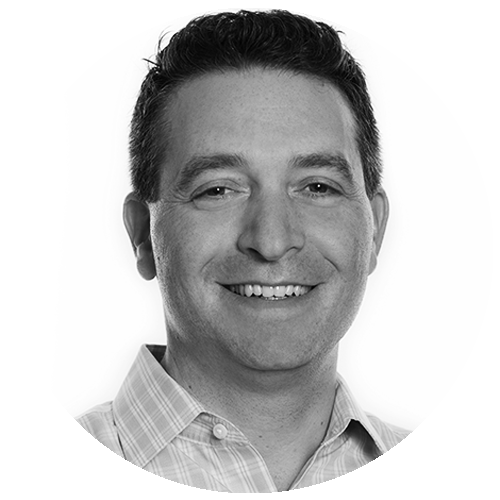 JUDD HOFFMAN

Co-Founder/Vice Chairman and Chief Revenue Officer of erecruit
Dan Hughes is truly a master when it comes to forming, maintaining...
and progressing partnerships. Danny understands the art of relationships and is completely genuine in his approach, recognizing the long-term benefits from investing time and energy early in the process. For Dan, this comes naturally and I am certain we could all learn from him.
JUDD HOFFMAN
Co-Founder/Vice Chairman and Chief Revenue Officer of erecruit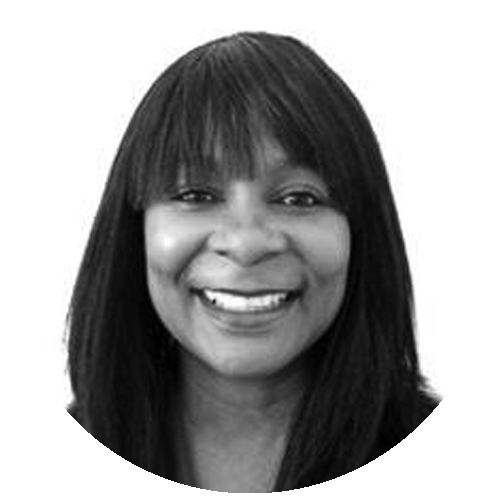 MYRA LOVE

Founder/CEO of Larym Design
Dan is our go-to guy for executive brainstorming sessions...
He brings a wealth of cross-industry knowledge and is always current on how to leverage technology for small business success.
Under Dan's successful guidance, a mutual client that needed to expand his contact list internationally in the financial services industry, was enabled to extend his contact reach from several thousand to over 600K.  As a result, the client was able to create a significant new revenue stream based on the successful communications with the new contacts.
Over the years, I've worked with Dan on multiple projects since our days at Hewlett-Packard and each time he presented amazingly creative and technically competent solutions and always look forward to our continued collaborations.
MYRA LOVE
Founder/CEO of Larym Design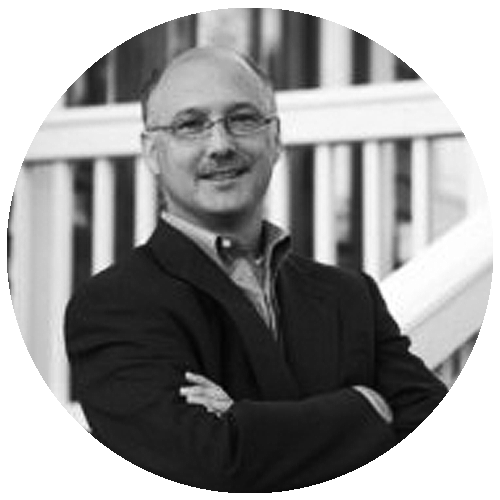 JAY PUPPO

Leading State Farm Agent
Every conversation I have with Dan, whether it be for strategic business initiatives...
fine-tuning the messaging for positioning and qualifying clients, or examining my own personal and professional development goals and objectives, I am learning something new.  His ability to listen, asks the insightful questions that navigate our conversations and facilitate a mutual course of action is unparalleled.  Danny is also the great simplifier and is able to help the small business owner, with a successful practice, implement innovative client acquisition efforts with the best practices and technologies that help drive many of the technology companies he has launched or coached.  Our professional relationship has expanded to a deep personal friendship and I can't wait for the launch of his new book which I know will be a must read for anyone wanting to building mutually rewarding relationships.
JAY PUPPO
Leading State Farm Agent
KRAIG KLEEMAN



Founder of KraigKleeman.com
Dan is a "rock star" and one of the most innovative revenue strategists...
when it comes to combining sales and marketing with the use of web data to build target lists, launch client acquisition initiatives and achieve revenue growth objectives.  He has become a trusted advisor, instrumental in leveraging the best of technologies and processes to help me grow my list/community from 100,000 to over 6 million and is the first person I introduce to the companies I work with challenged with their B2B data to drive their CRM and Marketing Automation systems.  More than this, Danny's ability to build and deepen relationships with attentive listening, inquisitive questions and sincere commitment to his friends and colleague's growth and success continues to expand his reputation and deliver value with everyone he meets.
KRAIG KLEEMAN
International Sales Strategist and Author of Must React Sales System
Founder of KraigKleeman.com and KraigKleeman.tv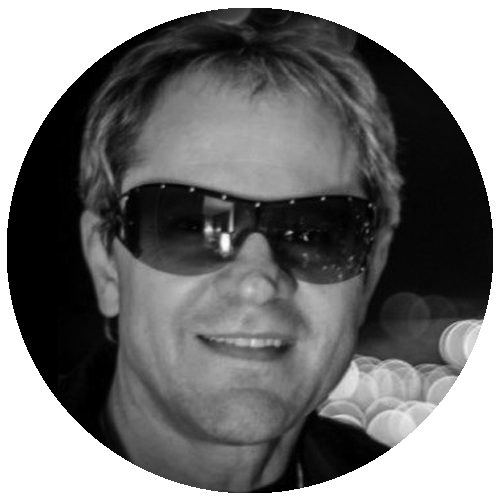 ROB BARR



Executive Director of A Hero Foundation
Danny Hughes has been serving on A Hero Foundation Board...
a transition assistance program for veterans, for 5 years and has been providing guidance and help to the nonprofit for over 8 years now.
Dan's ability to listen patiently, inquire deeper with thought provoking questions to better understand the issues our men and women face when leaving the military, has helped me personally break down the organization and produce a clear path, compelling messaging and expanded offering to achieve our strategic goals.  With his knowledge in business, technology and marketing, he provides the guidance that helps our flagship Hire A Hero.org job resources continue to deliver, but also architect a broader vision to make sure our governing A Hero Foundation platform will truly make a difference in the lives of others.
I look forward to working with and learning from Dan for years to come.
ROB BARR
Executive Director of A Hero Foundation
Co-Founder/Executive Director of Hire A Hero.org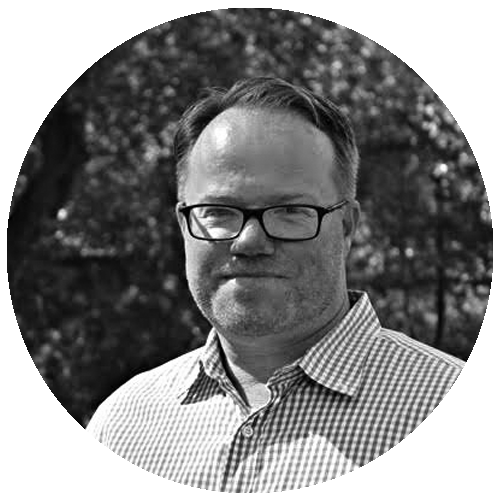 Over the past 12 years, Dan has generously provided me with advice on many topics both business and personal.  The "Dan Hughes silence" is something that everyone on the GroupHigh sales team users regularly.
One of the most valuable lessons I have learned from Dan is the notion of a time and place to speak.  His measured and practical approach in both business and life matters has instilled in me the value of "thoughtful silence" and an understanding that whether on a sales call, in the boardroom, or at the negotiation table the better choice is often to listen rather than to speak.

Andy Theimer